PRESERVATION & REJUVENATION OF HYPALON & RUBBER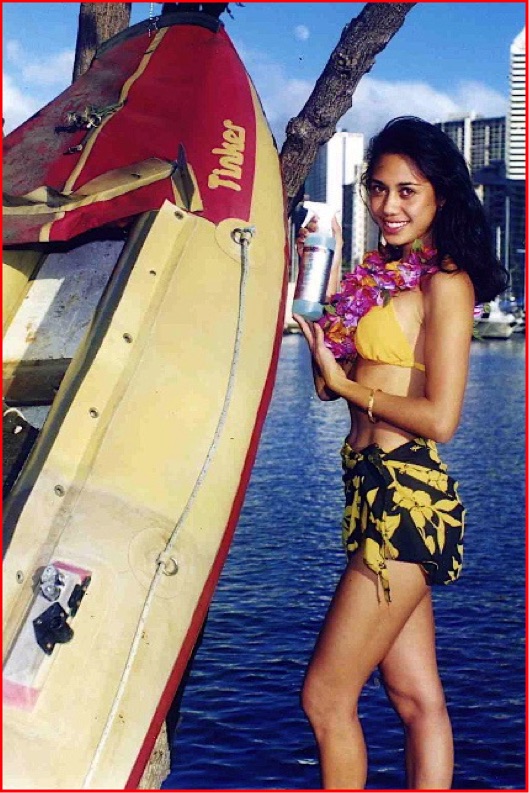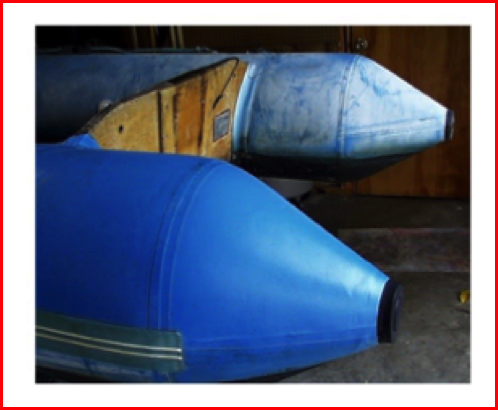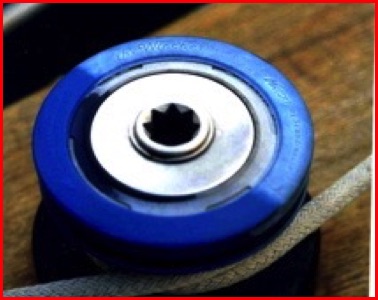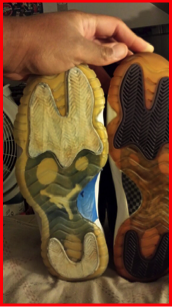 Partial restoration of a Tinker® inflatable dinghy after being on davits in a boatyard slip for 4 years in the tropics.
The red vinyl apron was restored SEA GLOW™ (our latest version of NEUTRAL CLEAR™ would have been just as effective since it now has fluorescent additives. The restored surface was then and then sealed with SILKENSEAL™
The "mustard-beige" hypalon hull was restored by NEUTRAL CLEAR™ since (SEA GLOW™ might have altered the color). Then the surface was sealed with SILKENSEAL™ protectant.
We still have this dinghy and it still looks good almost 20 years later (but ten years in storage)
For top areas of where people climb in and out under wet conditions.We would now recommend an outer coating of NON-SLIP SUPERGLAZE™ over the layer of SILKENSEAL™
Partially restored blue Achilles® hypalon dinghy.
The nearside pontoon was treated with SEA GLOW™ to remove grime and oxidation.
Then a protective coating of SILKENSEAL™ seals against weathering and stains. Several more examples through 2016 are given in our Testimonials section as seen HERE. Video on inflatable care can be seen HERE. Also shown in the video are rigorous tests showed that our products cannot damage the (2-part adhesive) glued seams.
SEA GLOW™ used to remove oxidation and restore/protect vibrant blue color. Surface then sealed with SILKENSEAL™ protectant. Our Wincher® winch accessories were preserved for almost 15 years in Hawaii before needing replacement.
Use of SEA GLOW™ with O.XIBOOST™ to remove SEVERE discoloration on shoe soles (November 2015)
See HERE for testimonials and links on shoe sole restoration.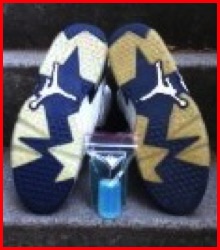 Less discolored shoe soles, SEA GLOW™ used alone (customer's photo).
This video shows effects of Cleanser -Conditioner (exemplified by SEA GLOW™) on a variety of synthetic and natural rubber items,including white-wall tires.
Then surface was sealed by SILKENSEAL™
An outer coating of MIRROR HARD™ is an option on items such as hoses or shore power cords, ignition cables.