WHY IS ABRASIVE COMPOUNDING BAD?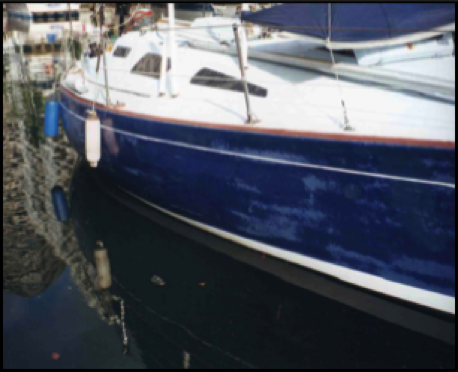 IT OFTEN DOES NOT WORK!
OXIDATION, LIKE RUST ON METAL, CAN PENETRATE THE GELCOAT DEEPLY. THIS LEAVES A 'GREY SHADOW' IN BLACK OR DARK-COLORED GELCOAT THAT CAN ONLY BE REMOVED BY DISSOLVING IT OUT BY OUR CLEANSER / CONDITIONERS OR ELIXIR™. THE ONLY POSSIBLE ALTERNATIVE IS DEEP WET SANDING AND COMPOUNDING.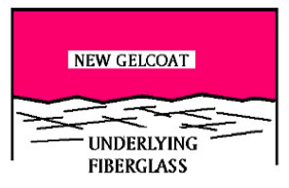 THIN COAT OF CONVENTIONAL WAX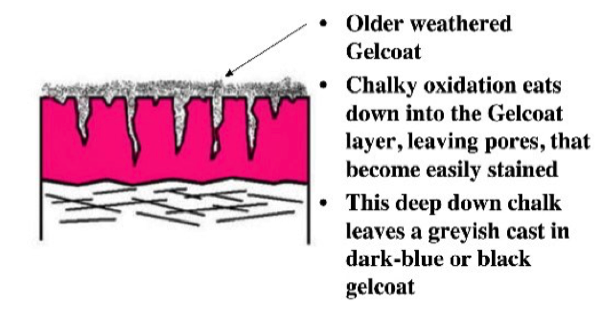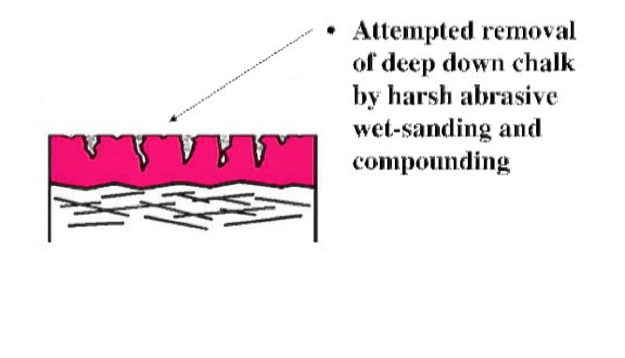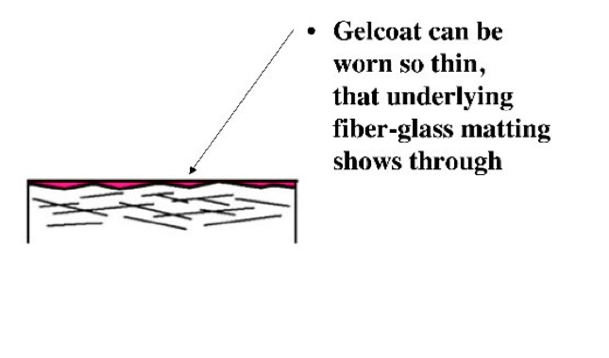 AFTER A FEW SHORT YEARS OF EXPOSURE TO THE SUN, and especially if neglected and then periodically compounded, gelcoat dries out & oxidizes into chalk. Like rust on metal, this chalk soon exists not only on the surface, but eats its way down into the underlying gelcoat leaving micro-crevices or "pores" full of chalk. This chalk acts like blotting paper to attract deep stains from rust, airborne pollutants, and the two most common pollutants; diesel soot and boatyard dust from sanded bottom paint.
THE MICROSCOPICALLY THIN LAYER of regular wax offers only temporary protection of new gelcoat. It beads water, but does not act as a barrier to oxygen and UV that cause oxidation & color fade.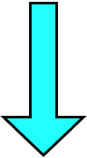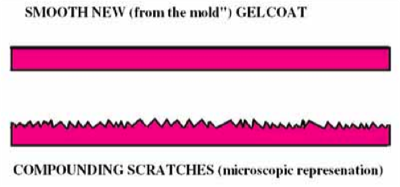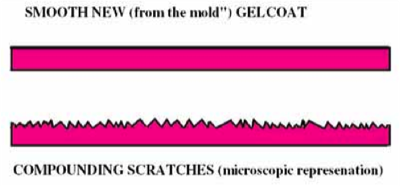 SCRATCHES FILLED BY RESIN FROM MIRROR HARD Superglaze™
GELCOAT NOW PROTECTED AGAINST ABRASION & WEATHERING


COMPOUNDING IS A LOT OF WORK & EXPENSIVE! THE BOAT HAS TO BE HAULED & PROFESSIONAL 'DETAILERS' WILL CHARGE FOR MANY HOURS.
WHY NOT DO THE JOB YOURSELF, IN THE WATER, WITH NON-DAMAGING, HIGHLY PROTECTIVE ISLAND GIRL® PRODUCTS?
GELCOAT RESTORED
Original 3-Step Process:
Chalky oxidation removed and retarded by our Cleanser/conditioners (SEA GLOW™; NEUTRAL CLEAR™) while preserving remaining good gelcoat. Surface sealed by SILKENSEAL™ followed by a layer of SIMPLY BRILLIANT Superwax™. An additional outer layer of MIRROR HARD Superglaze™ can be applied later for additional depth of shine and more stain resistance.
New 2-Step Process: This process is easy and fast. It is preferable for the preservation of dark-colored gelcoat. In the first step, ELIXIR™ + scuffing removes deep-seated oxidation and partially degraded "Spongy" surface gelcoat. on the surface (Click HERE for more info). The product is saturated with anti-oxidants, color brighteners and other anti-aging preservatives, It dries back, leaving a "waxed look" coating of resins from the dissolved SIMPLY BRILLIANT™ component of the formulae.
At this stage the gelcoat is protected, sealed and waterproof. In the second step, a single outer coating of MIRROR HARD Superglaze™ is applied, giving astounding gloss and additional weatherproofing. Only with VERY porous black or dark blue gelcoat is additional surface sealant required.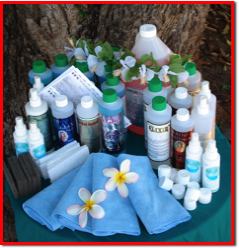 SMOOTH NEW (from the mold) GELCOAT
COMPOUNDING SCRATCHES (Microscopic)
Dark blue gelcoat "maintained" by the classic procedures of compounding and waxing over at least 10 years. In some areas the gelcoat has been worn away so exposing the underlying fiberglass matting. Compounding may have been extensive in an effort to remove the deep-down chalky grey "shadow" that is so easily removed by the ISLAND GIRL® System.
YOU CAN WEAR AWAY GOOD GELCOAT This is particularly important for gelcoat stripes or edges that are thin and more easily damaged by the abrasive wheel. Dark blue gelcoat and other dark colors are especially sensitive, since deep-seated oxidation leaves a "grey look" that can ONLY be properly removed chemically by ISLAND GIRL®'s Cleanser-Conditioners or (especially) by ELIXIR™ that also prevents early return of oxidation.