MIRROR HARD Superglaze™ ("MH Superglaze™") is a unique blend of heat resistant non-yellowing resins and gloss enhancers. It also contains color-enhancing UV blockers and anti-oxidants. Unlike any product containing wax, it is resistant to staining by sooty pollutants. Application is a simple wipe-on process without need for wax removal or masking for spray application (as with products like 3M Paint Defender®). On cars, shine and durability match any Dealer-applied coating such as Cilajet® at about 2 - 5% of the cost! It is great for use on motorcycles and JetSkis.
The coating adheres to the underlying surface by molecular bonding. Therefore, the product can coat almost any surface, including shiny new gelcoat, paintwork and rough-cast, polished, or chromed metal where it protects against moisture and oxidation, corrosion. Its flexibilty protects against minor scratches and stone chips
Usually, only one or two thin coats of MH Superglaze™ are necessary for good results. However, we recently did a successful experiment, where the product was applied (in the presence of SB Catalyst™) as a single thick coating, using a paint roller (see video clip). End results are shown HERE.
The MIRROR HARD™ resins cure by a process of air drying and UV acceleration. Therefore, the product is best used on a dry sunny day, preferably above 70º F. There is also a SB Catalyst™ available that makes one of the resin components cure quickly so that the coating is soon water resistant. Use of this catalyst gives more consistent results on older porous gelcoat where the resin coating can soak into the pores, leaving dull areas. "Soaking in" can also be blocked by applying a preliminary undercoat of SILKENSEAL™ prior to application of MIRROR HARD Superglaze™
Durability of the shiny coating is remarkable. It provides protective water beading for at least 3 years on cars and light-colored gelcoat. On Dark-colored gelcoat, preparation of the surface by ELIXIR™ is essential ( the "2-step process") and depth of shine should then persist for at least 6 months.
On semi-rigid plastics, full gloss protection can be provided for at least a year and on semi-rigid vinyl (cowl vents etc) return of gumminess is prevented for at least one year when used over an undercoat of SILKENSEAL™, as seen in THIS VIDEO.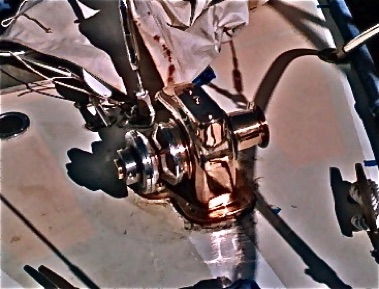 MIRROR HARD Superglaze™
Additional Information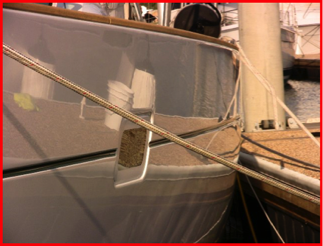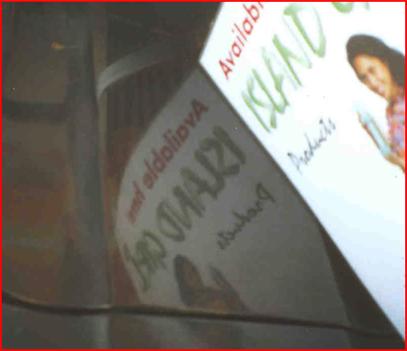 PAINTED SURFACES
MIRROR HARD™ Removes dullness & light oxidation as it seals. For severely oxidized surfaces, first use our ELXIR™ product.
One way to assess depth of shine is to measure depth and clarity of the reflective area (often done with a ruler). The old dulled paintwork on a 1985 Ford Van was made fresh, new, and shiny by wiping over with MIRROR HARD Superglaze™ This area had been treated 4 months earlier, and just wiped over with a microfiber cloth before photographing.
PROTECTION OF POLISHED BRASS WINDLASS
Photographs taken in March 2010 (Honolulu) one year after application of MIRROR HARD Superglaze™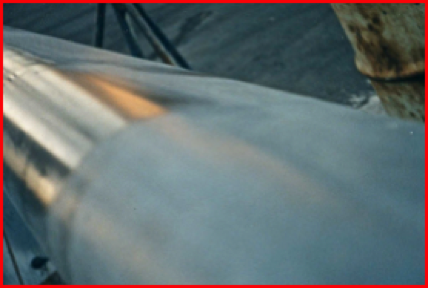 PROTECTION OF SPARS
An aluminum mast that had been stripped of anodized coating had shine and protection restored by MIRROR HARD Superglaze™ (partial process shown).
Protection of spars, cleats etc is best done from new. If aluminum oxidation has already started, then first remove/inactivate with an acid "mag wheel cleaner", being careful to protect rigging ropes. Rinse with water and dry before application of the MH Superglaze™
PROTECTION OF NEW FIBERGLASS GELCOAT
Using MIRROR HARD Superglaze™ ,
this Beneteau 473 was treated from new without any abrasive polishes, just periodically washed down with water-diluted (1 in 1000) IGPink™.
.This piciture was taken at 7 years after freshening the surface with more MIRROR HARD™
More information on this boat can be seen HERE.
RESTORATION OF OLDER, NEGLECTED WHITE GELCOAT
Example on a Carver 400 Motor yacht.
On this project boat, we first used ELIXIR™ with 3M scuff pads ("000", grey) to remove the severe oxidation. Where possible we used a Black & Decker Mouse orbital sander to speed the process. After wiping off the dissolved oxidation with paper towel and allowing the surface to dry, we applied SB Catalyst and then rolled on a thick coat of MIRROR HARD Superglaze™ (see video). We then left the coating to "cook" hard over several weeks, finally wiping off the surface with wet paper towel. The shiny results are shown in the slide show. Photos are shown up to 7 months after application.
We also removed severe corrosion from the Ship's Bell using Muriatic Acid and then semipoished it with the 3M scuff pad.
After two coats of MH Superglaze™ the bell is still shiny and protected frm corrosion at 7 months.
SLIDE SHOW: Hover mouse to stop, click for enlarge/or detail, Click "X" or surround to return to slide show. Use side arrows to control manually. You can also click on the thumbnail pic of your choice.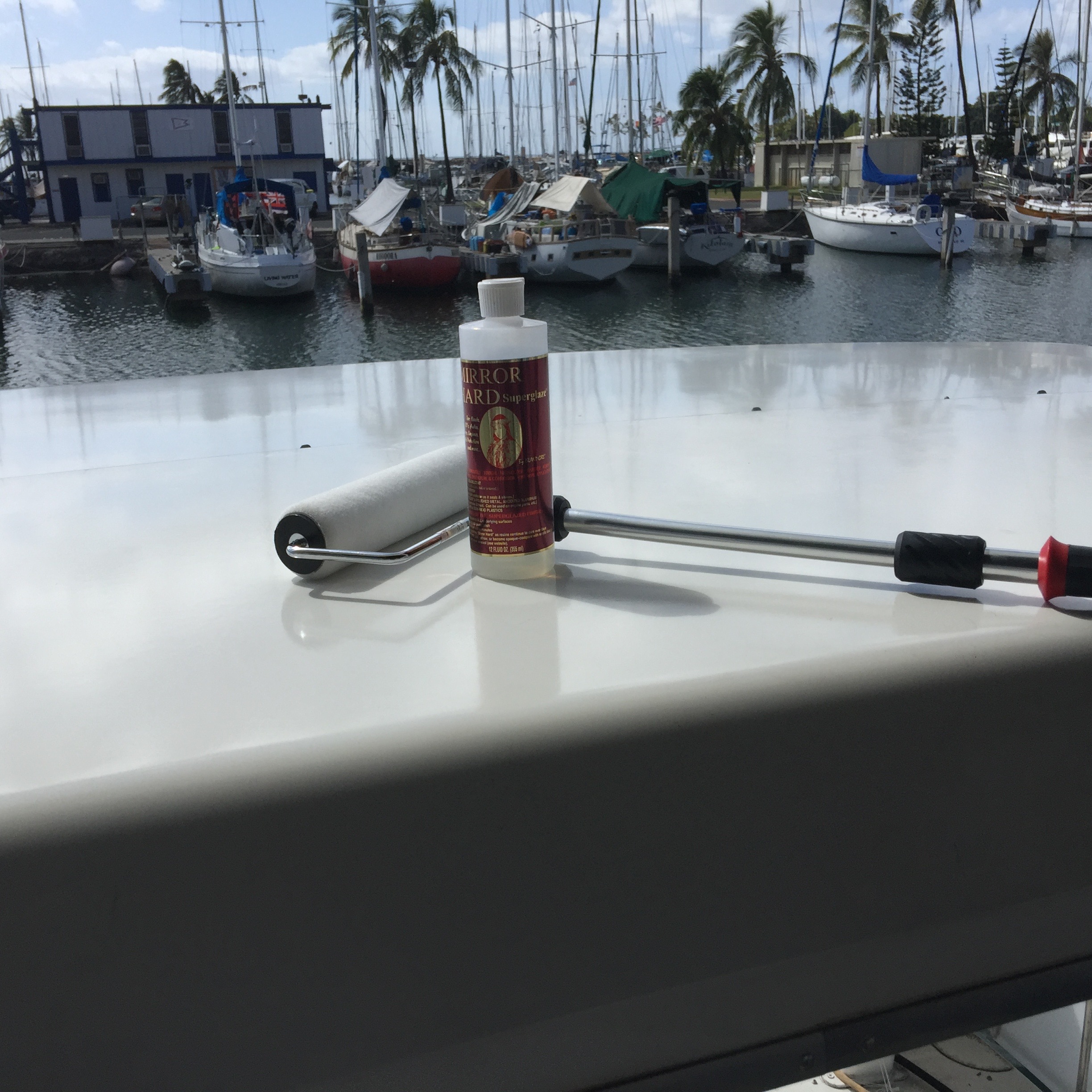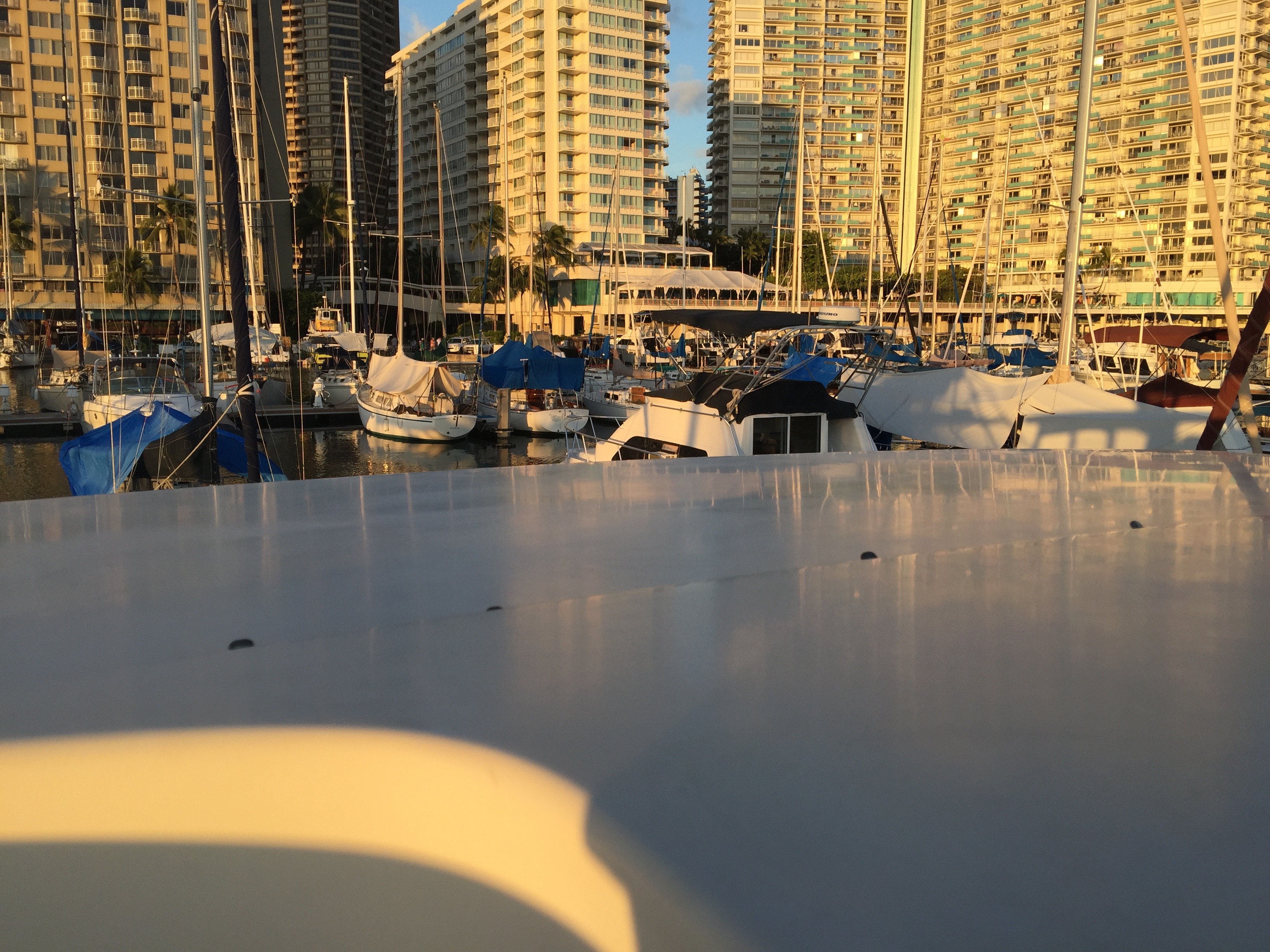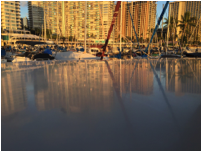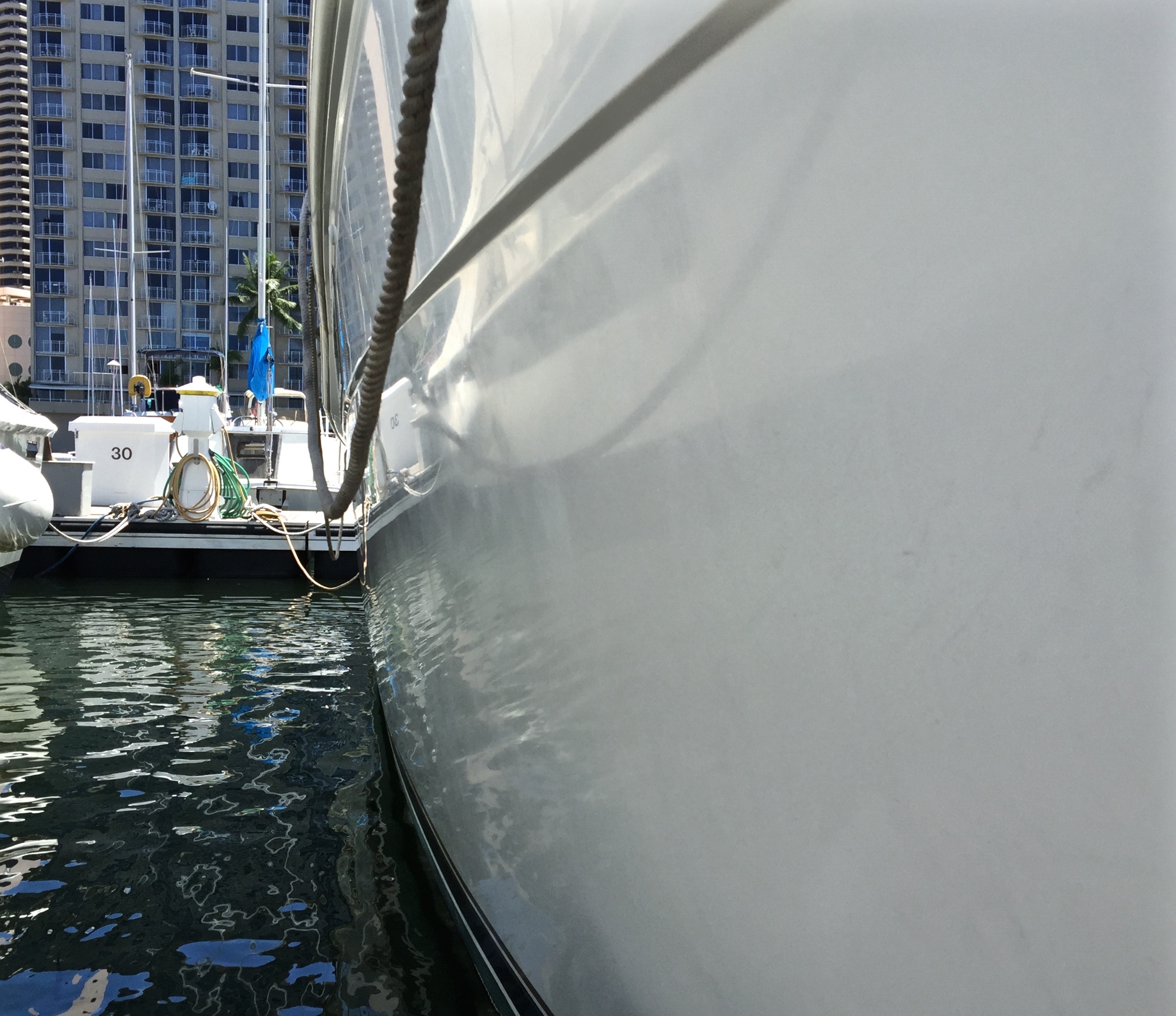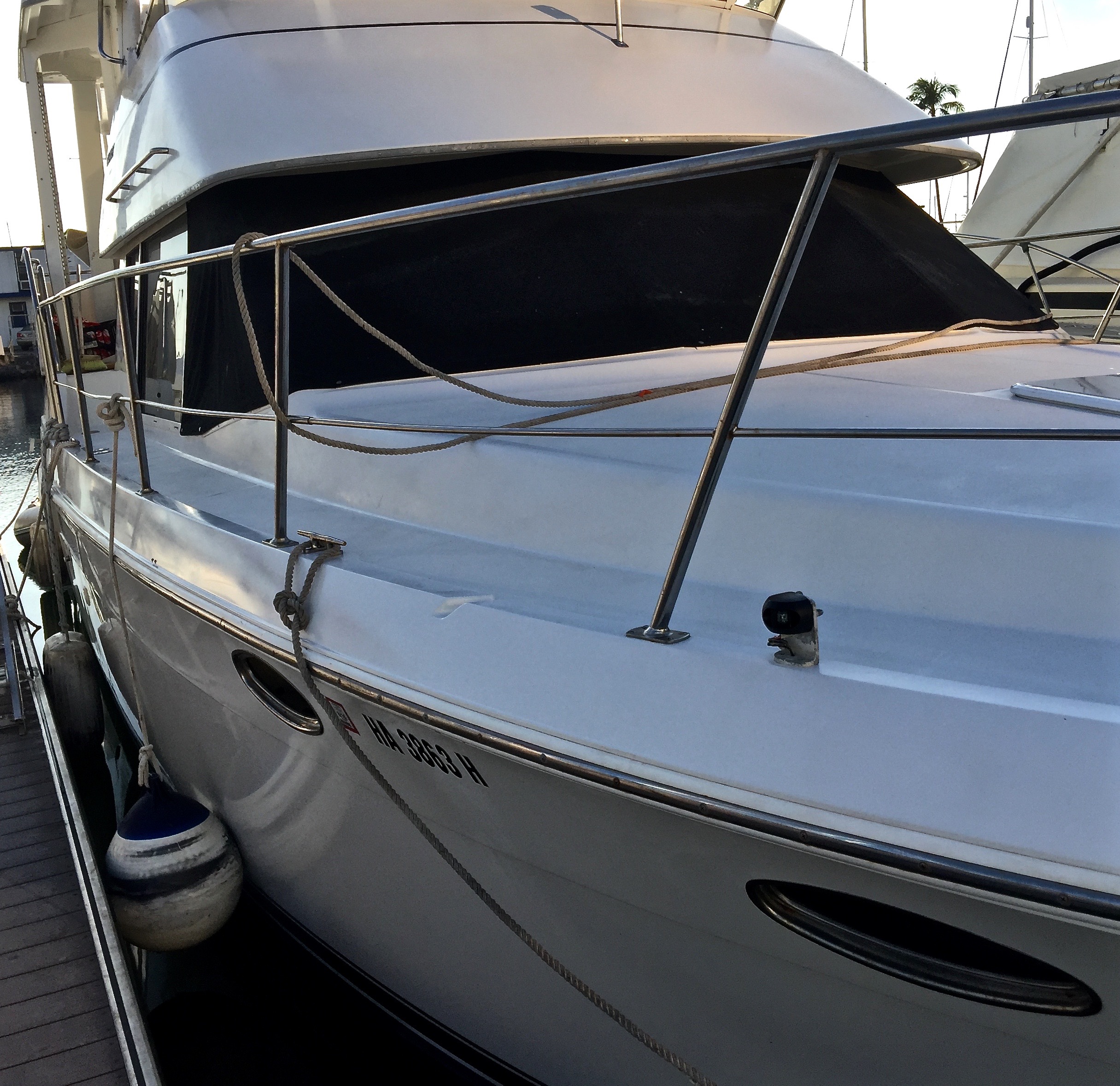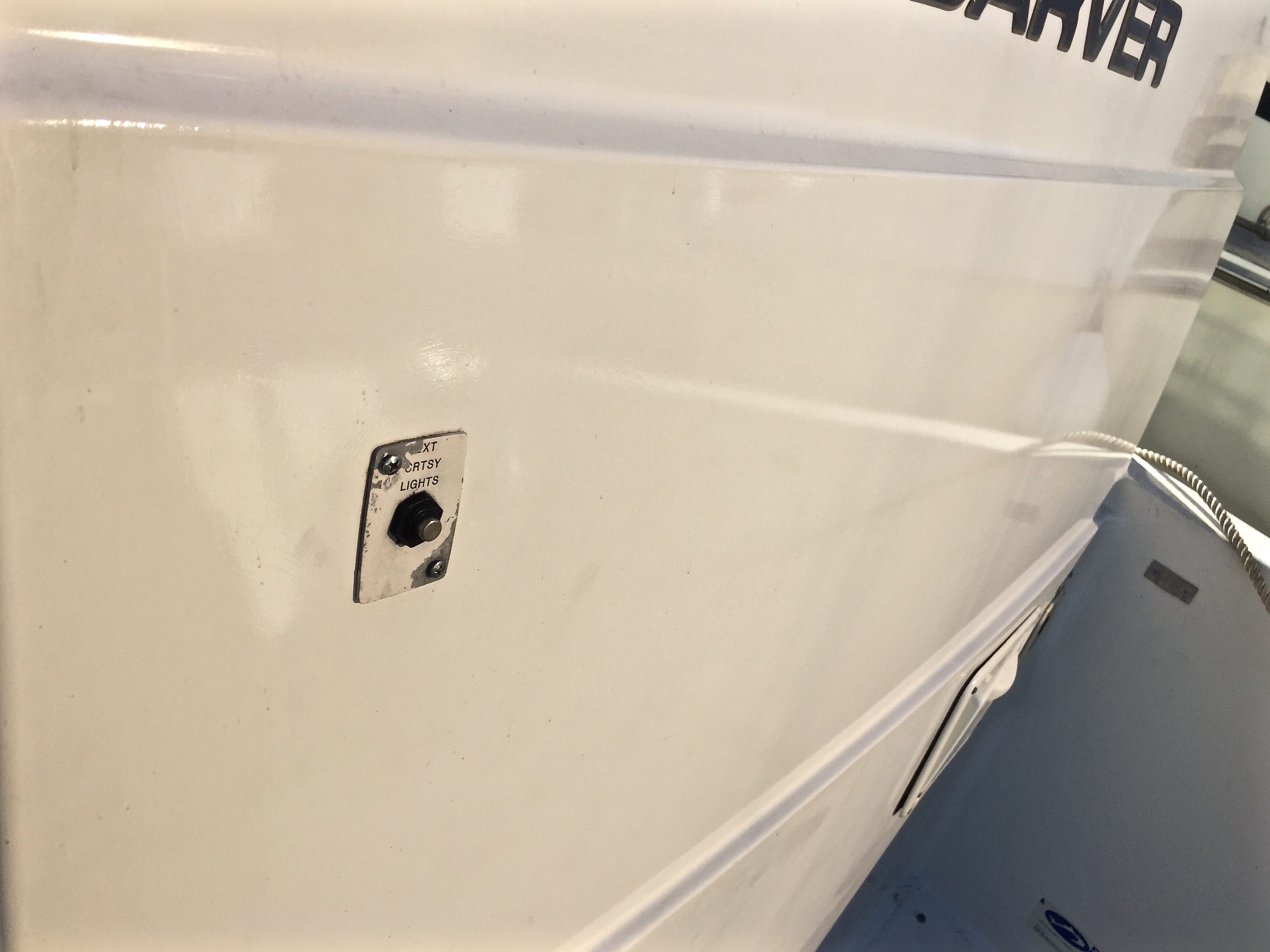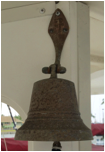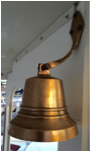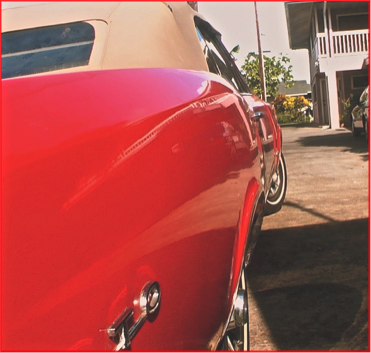 Dr. Willis's 1966 PONTIAC GTO.
Polyurethane paintwok was protected for 7 years in Windward Oahu ( Hawaii) with NO garage. Chrome was similarly protected.